Unlike what is commonly believed, home educating your babies does not have to break the bank. I wrote a previous post about how to homeschool for free here, but I want to share some other ways that you can save and get great, quality material.
#1. Join homeschoolbuyersco-op.org for discounts on homeschooling materials. They have 100's of items to choose from. I purchased the Math Mammoth Light Blue series bundle from here for less than $100 and it includes grades 1-7. I get the curriculum for what would equal $14 per year for just one child to have a worktext, answer key, tests, cumulative reviews, and worksheets. And that's awesome, but I got an even better deal because I have 4 kids that will use the same CD! That comes to $3.50 a year per child for our family! I don't know where else you would get such a great deal for a physical text.
#2. Search for bundled deals. This one takes a lot of work, but can save you a lot of money in the end. Look on sites like E-bay, or at homeschool conventions for a large group of books or kits sold at discounted prices. I found Pathway Readers grades 1-5 readers and workbooks for just over $80 brand new. I stumbled across the bundle on E-bay, but noticed the city they would ship from was nearby. I found out that they are a store that is actually 5 minutes from my house! (It's a store in the middle of a residential area. Go figure!) So it was even cheaper for me, because I didn't have to pay the up charge for E-bay or the shipping. (FYI, shipping is NEVER free.) I get a reading program for my kids for around $4.25 a year each. Just look around, you never know what you may find.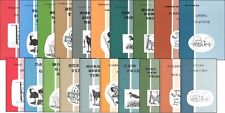 #3. Create your own curriculum. My two older children had been using a spelling curriculum that I printed from a free resource. I thought it was wonderful how they would spend one week with the same words and doing different activities using them, but there was a lack of explanation of the words and it felt "gappy". They weren't grasping it and weren't doing well with assessments. Not wanting to spend anymore money (Even though this was already free! 🙂 ) I then took it upon myself to make a curriculum. I found a list of words that is appropriate for multiple grade levels and then formed a weekly teaching plan. Each week they have to write and read the words, fill in the blanks of sentences, unscramble the words, and then the other activities vary each week. I just try to make it fun and reinforce the learning of the words. They have done so well that both of them have only missed one word on one test each, the rest have been 100% correct!  It is such a simple set up, but extremely effective. So don't feel that you have to have a PhD. in education in order to create materials for your students. I have these things that I keep in mind: Introduce, practice, reiterate, and then assess.
I hope that you have found these tips to be helpful. If you missed the tips from the previous posting, you can find that here. Do you have any other tips that you could share with me and other readers to save money on a homeschooling budget? Share them in the comments below, and until next time…
Peace!